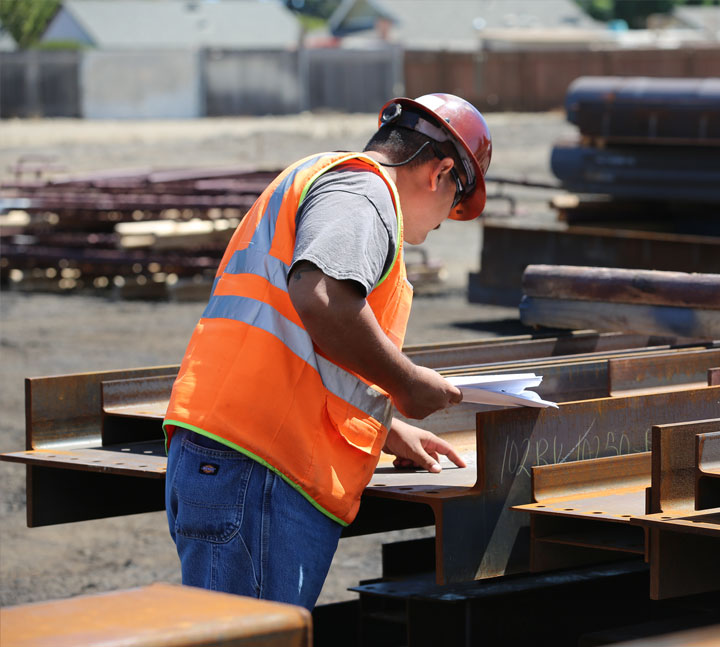 Frequently Asked Questions
FAQ
Q?
What is the benefit of hiring an inspection firm rather than an independent inspector of record?
A.
When working on large or small projects, consistency is critical. Strategic Building Services employs an inspection team that works from the same project model. This model streamlines the inspection process and outlines milestones. The ability to utilize our team has endless benefits when it comes to experience and consistency with OSHPD processes throughout the state of California.
Q?
What is the role & responsibility of the Inspector of Record? (Descriptionis coutesy of OSHPD's: "Guide for Working Under OSHPD Jurisdiction, Tips from the Experts")
A.
All inspections performed, including special inspections, geotechnical inspections, those done by system certifiers, verifications, observations by design professionals, project walkthroughs, and all project-related inspections; violations noted and how notifications were presented
When notifying the contractor of noncomplying work use reasonable judgment and verbal notification when appropriate; when the contractor does not take immediate and appropriate action the IOR must comply with Title 24, Part 1, Chapter 7, Section 7-145(b) of the CBSC
Always document when and how notifications have been given(even when initial verbal notification has been given)
All requests and notifications for the following:

Clarifications
Interpretations
Amended Construction Documents
Deferred Approval Documents
Inspection requests
Noncomplying work
Notifications given to the contractor
Discussions and agreements made, comments made by AHJs and/or needed corrections, memos of concerns, and inquiries to the AOR for document interpretations
Incidents affecting the hospital systems or accidents related to the project
Schedule impacts
Workforce
Weather
Any deficiencies in materials and installations

Any direction given by the AOR and associated design professionals
All photos taken for progress identification and problem documentation
Log and record areas that by definition of "not materially alter" have added or modified the drawing and/or specifications for OSHPD review upon visits
Log and record the areas where Standard Details have been incorporated for OSHPD review upon visits – refer to PIN 51
Provide courtesy notices to the contractor, design professionals concerned of deficiencies observed prior to requests for inspections being requested
The IOR may serve as a special inspector when approved in the TIO Program.
The IOR is responsible for assuring that all areas requiring special inspections are inspected and accepted by special inspectors
The IOR shall maintain on the job a file containing daily field reports for all special inspections.
Q?
How often is an Inspector of Record required to be on the project site?
A.
California Code of Regulations, Title 24, Part 1 Section 7-145. Continuous inspection of the work: (a) The general duties of the inspector shall be as follows:
The inspector shall have personal knowledge, obtained by continuous inspection of all parts of the work of construction in all stages of its progress to ensure that the work is in accordance withthe approved construction documents.
Continuous inspection means complete inspection of every part of the work. Work, such as concrete or masonry work which can be inspected only as it is placed or assembled, shall require the constant presence of the inspector. Other types of work which canbe completely inspected after the work is installed may be carried on while the inspector is not present. In no case shall the inspector have or assume any duties which will prevent continuous inspection.
Q?
Who is the Inspector of Record hired by?
A.
California Code of Regulations, Title 24, Part 1
Article 2. Hospital Inspector of Record:
The inspector is employed by the hospital governing board or authority
Q?
Who does the Inspector of Record take direction from?
A.
California Code of Regulations, Title 24, Part 1
Section 145. Continuous inspection of the work:
(3) The inspector shall work under the direction of the architect or engineer in responsible charge.